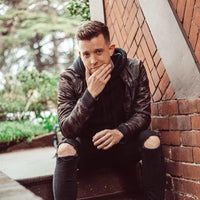 About the Artist
For the first time in my life, I have been able to find a lot of success with my art, whether that be in selling art, showing art, or just general interest in my art.
I feel like for so long I did the art that I thought society wanted from me. I was creating things that had been so regurgitated and over done. There was nothing new, creative, or interesting about what I was bringing to the table.
In an interview Billy Porter spoke about similar failures when he was pursuing an R&B career as a straight presenting male in the 90s. He said "I failed as somebody else. Ultimately, I failed at doing something that everybody else was telling me to do or that I should do. And ultimately, it wasn't me. It didn't have anything to do with me. It had everything to do with somebody's idea of what I should be."
All these things that I felt I shouldn't be drawing, those are the things that make my art unique and make me who I am as an artist. I had to be willing to set aside my internalized homophobia; I had to be willing to not worry so much if what I was creating would offend straight people; I had to be willing to make myself uncomfortable to find actual success in my art.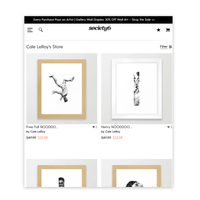 Visit My Society6 Page for Prints
There you can find art prints, framed prints, pillows, tapestries, pillows, duvets, shower curtains, etc.
SHOP FOR PRINTS